Advertising glass wall clocks
by Promorologi Contini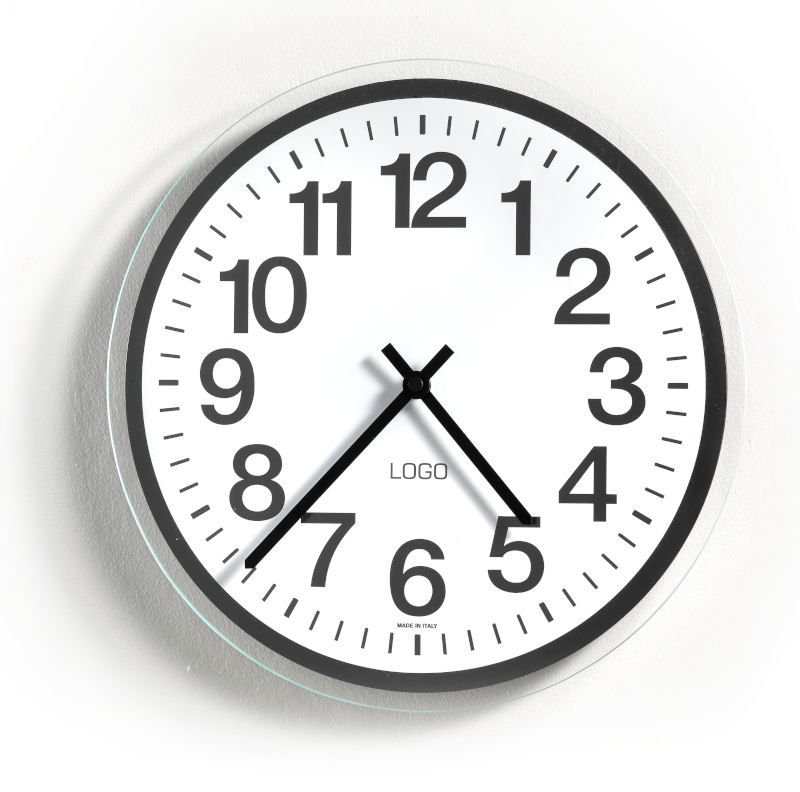 Promotional glass wall clocks
Wall advertising clocks made of painted and silk-screened or polished glass, with aluminum hands.
In addition to adding your company logo, our wall clocks are completely customizable in design: colors, dial shapes, hands. Completely produced and packaged in italy.
Together we will define the most suitable graphics for your wall clocks.
Wall Clocks in painted and silk-screened glass:
Wall Clocks in trasparent glass:
Technical characteristics: