Orologi Promozionali Contini
Advertising Wall Clocks Made in Italy
Choose a wall clock personalised with your brand
for your next corporate gift
Quality
We are very careful to the control quality of our personalized wall clocks so that they last over time; we submit them to strict quality controls.
OUR GUARANTEE
Since 1967 we are specialized to field of clock movements, hands and parts for internal clocks, gift items and furnishing. degli orologi, nel nostro laboratorio di Firenze.
WE THINK EVERYTHING
From the design, to assembly, to quality control, we take care of every production step of clocks, in our laboratory in Florence.
Promote your brand in style
Promorologi Contini offers customised promotional clocks made in Italy with your company logo, even in small quantities.
Unlike traditional corporate gifts that last only a few weeks and are easily forgotten, a wall clock with your logo is a gift that lasts and adds value to your brand.
Promote your business in style to customers and suppliers, providing long-lasting visibility for your brand.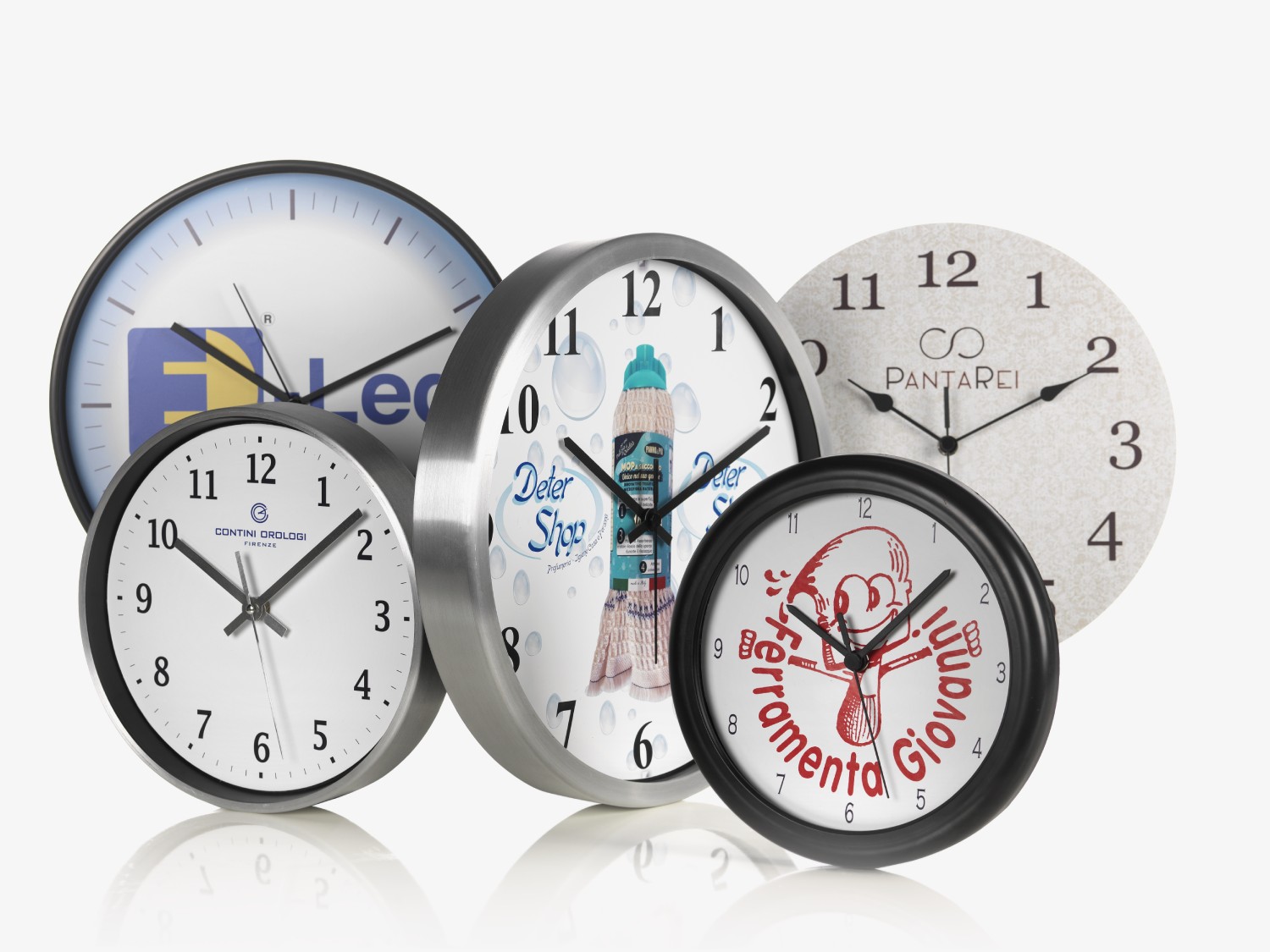 Promotional Branded Wall Clocks
We can advise you in choosing the most suitable model for your corporate gifts.
Many customisation possibilities: design, colour, size (diameter), dials, hands.
All our watches undergo quality control and are guaranteed for 2 years.
Discover Promorologi Contini
From design to production, all our customised advertising clocks are assembled and manufactured with the utmost care.
Over 50 years of experience at the service of our customers.